A Transformer Oil Lab from Philippines Ordered 8 Sets Equipment
Views:31 Author:Site Editor Publish Time: 2019-08-02 Origin:Site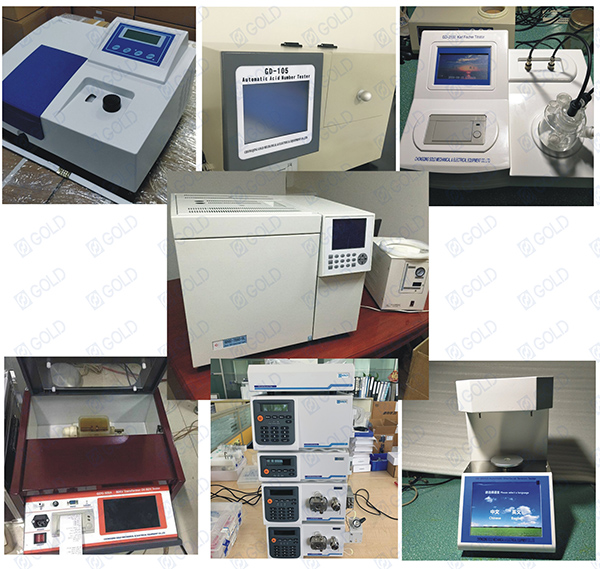 A Transformer Oil Lab in Manila,Philippines who placed an order with us on July 11. Total 8 equipment. which includes:
GDYJ-502A 80KV Transformer Oil BDV Tester,

GDGY Transformer Oil Tan Delta Tester,

GC-7890-DL Transformer Oil Dissolved Gas Analyzer

GD-2100 Karl Fischer Moisture Titrator(Coulometric method)

GD-6541A Automatic Interfacial Tension Tester

GD-752N UV Vis Spectrophotometer

GD-3100 Gradient HPLC System

GD-105 Automatic Acid Number Tester (ASTM D974)
The order is in production. We will provide a training in their lab.